World Haemochromatosis Week
OUR ANNUAL AWARENESS CAMPAIGN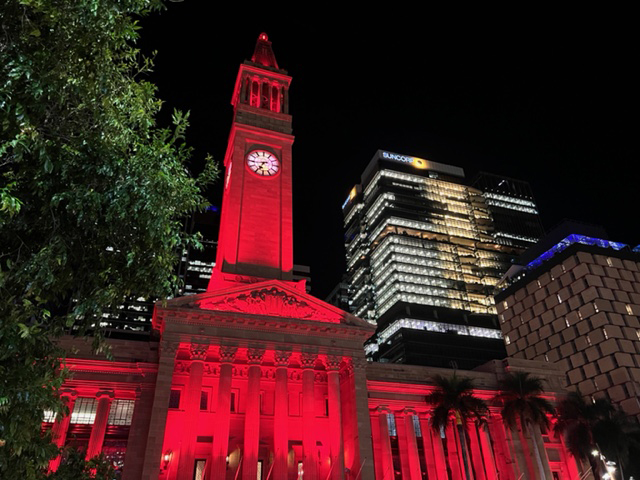 OUR ANNUAL AWARENESS CAMPAIGN
In the first week of June each year we join with members of Haemochromatosis International, the international alliance of haemochromatosis support groups, to create a worldwide, coordinated haemochromatosis awareness campaign in each member country. Using all forms of media, displays, and other activities, this week is an opportunity to focus attention on haemochromatosis and the risk of inherited iron overload.
Tags for the week: #WHW2024 #beatoverload
The key messages of the week are:
Haemochromatosis is the most common genetic disorder in Australia
If you are the 1 in 200 affected, it can cause serious health problems
Ask your doctor to find out if you are storing too much iron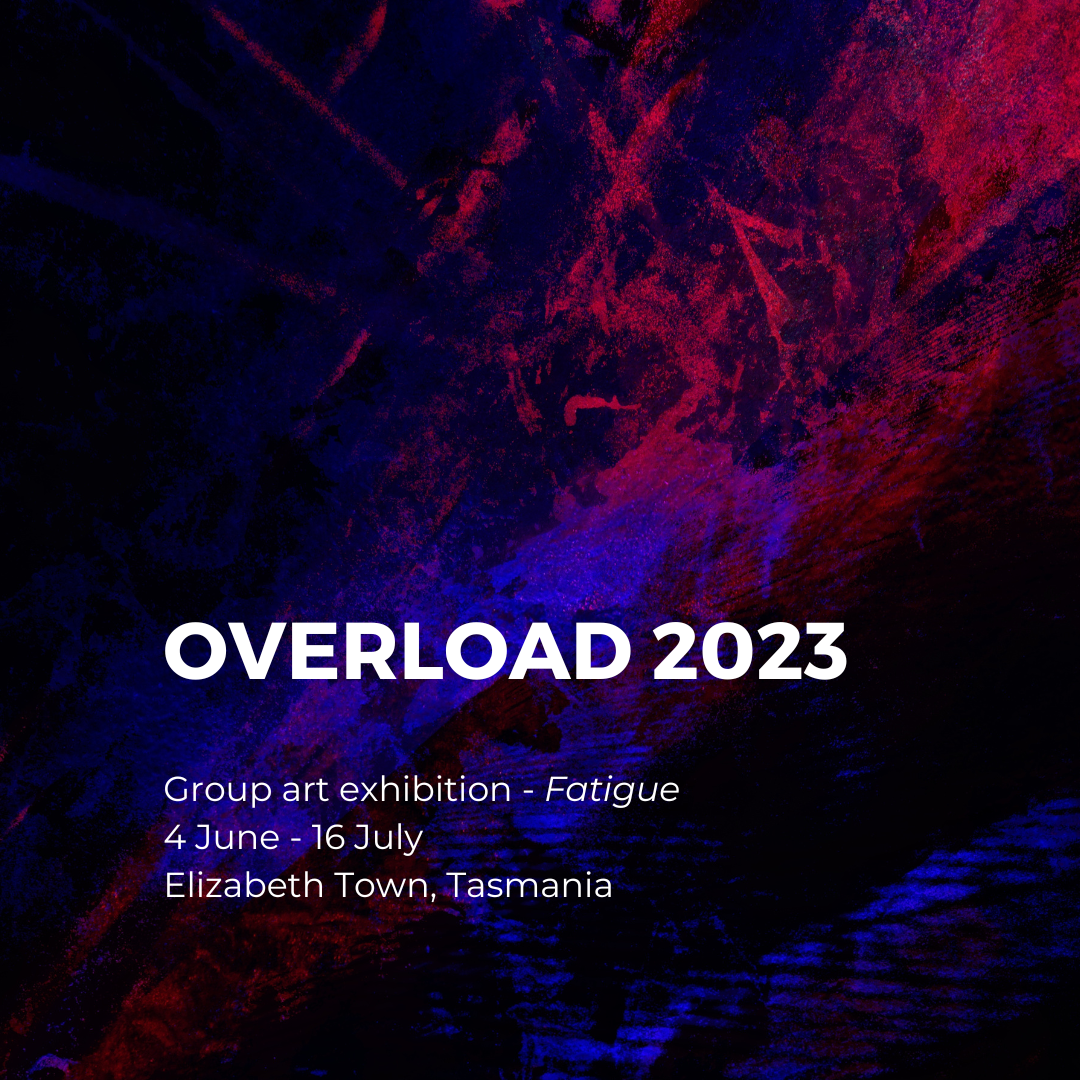 OVERLOAD is an annual art exhibition to coincide with World Haemochromatosis Week. The major purpose of this exhibition is to raise awareness of haemochromatosis. Artists donate a 30 percent commission to Haemochromatosis Australia on all artworks sold.
The 2023 OVERLOAD exhibition is being held at Van Diemens Land Creamery, 10 Christmas Hills Road, Elizabeth Town, Tasmania from 4 June – 16 July 2023. 
For all enquires about this year's OVERLOAD exhibition please email sheila.stevenson@ha.org.au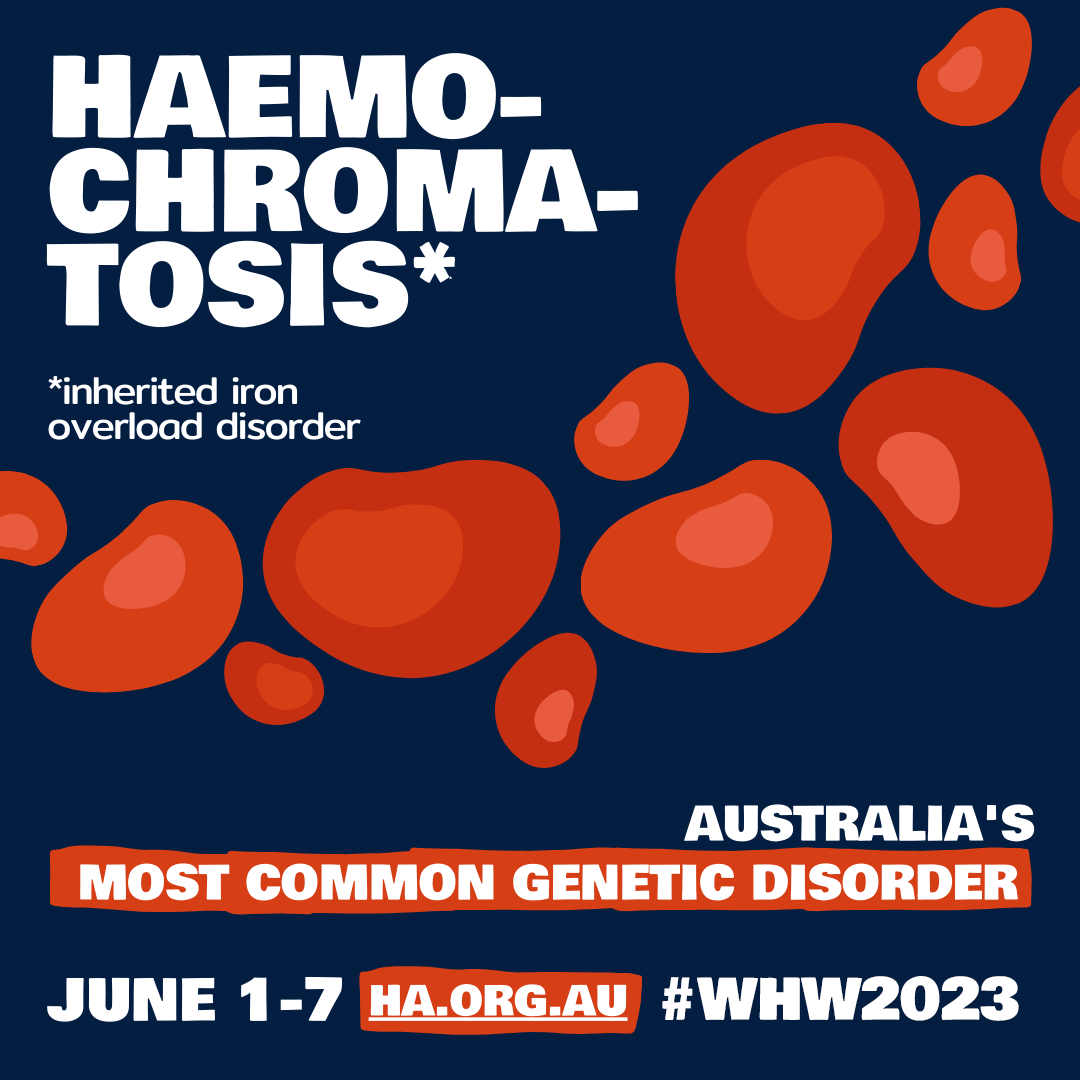 I Support World Haemochromatosis Week tile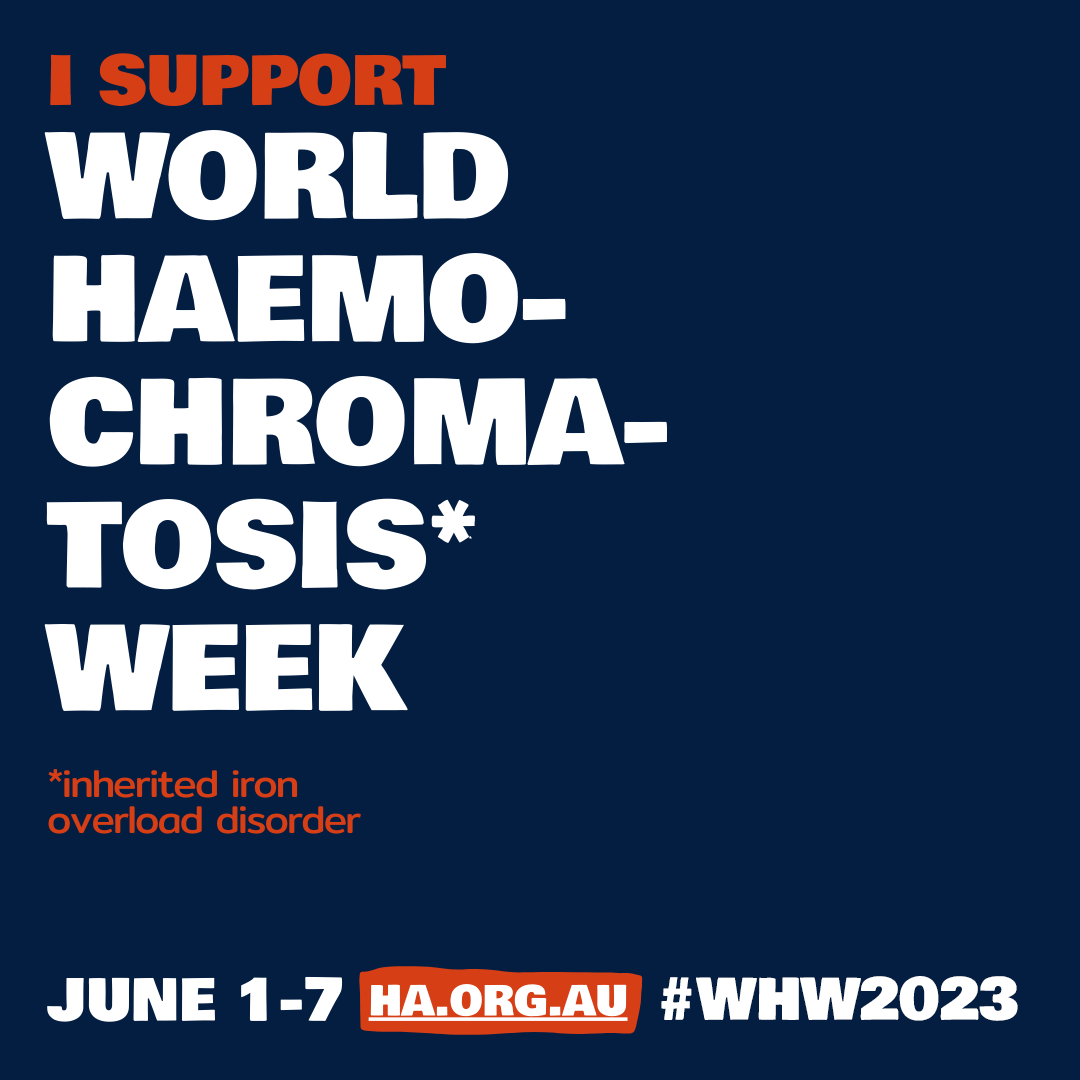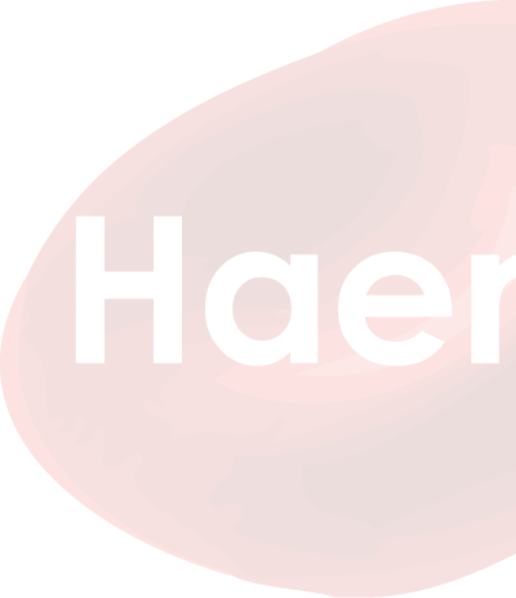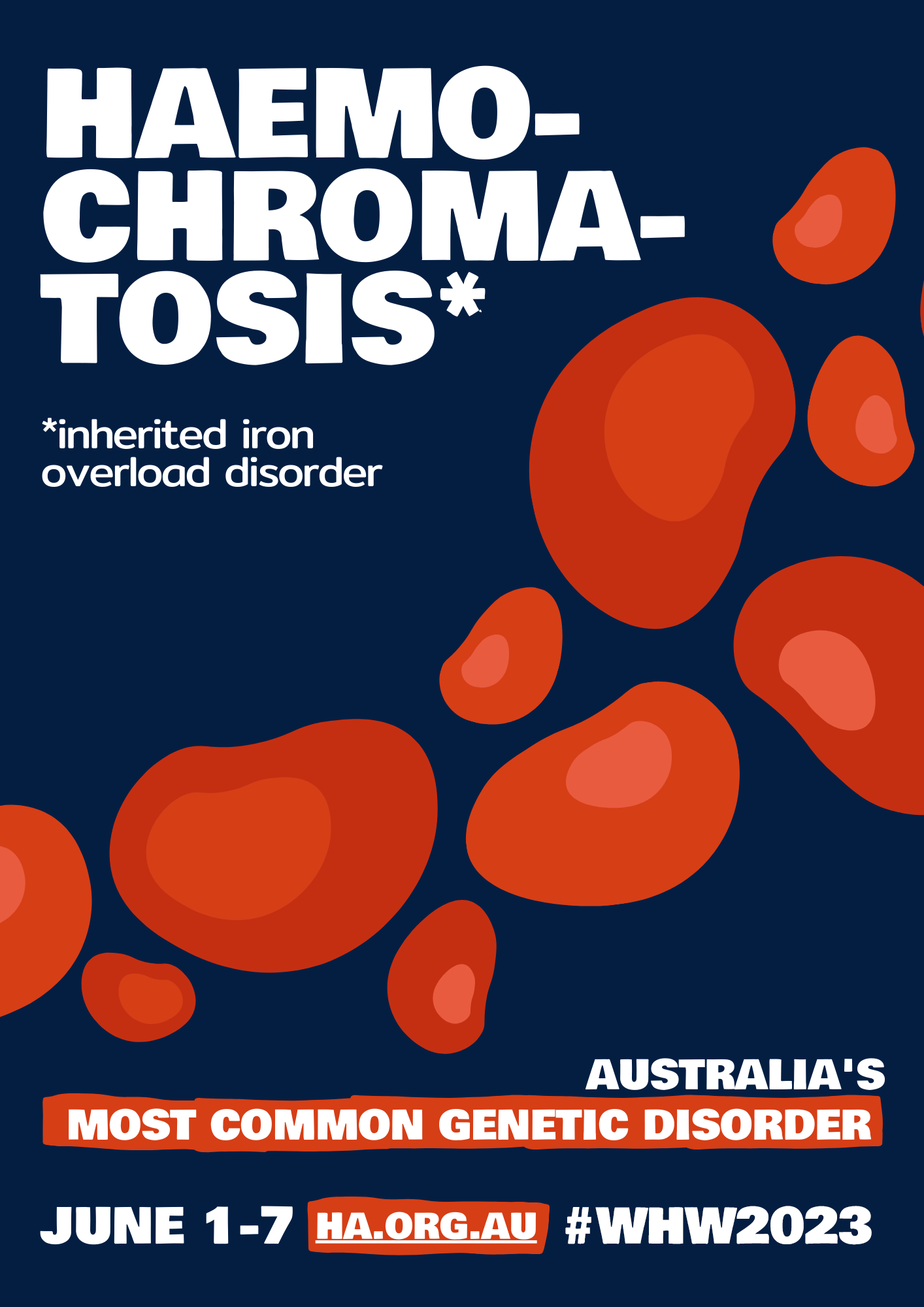 Get your local politician involved – Poster
You can download and email this poster to your local councilors and State and Federal MPs. Ask if they would post a photo of themselves holding the poster to their social media using the hashtag #WHW2023 during World Haemochromatosis Week saying they support haemochromatosis awareness. Let them know haemochromatosis is the most common genetic disorder affecting Australians and make sure they understand its impact if undetected and untreated. You may discover that your representative or someone they know is also affected.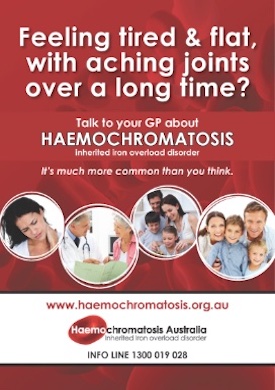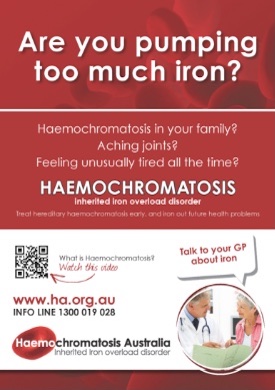 LIGHTEN THE OVERLOAD GALLERY