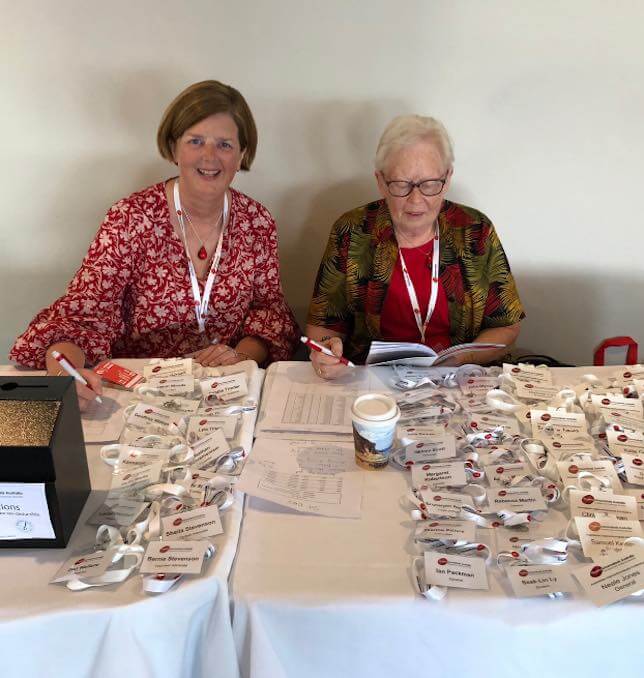 Haemochromatosis Australia is run by a small group of dedicated volunteers. We always need help from our members and followers. You don't need special skills or lots of time.
There are great personal benefits to volunteering. You can apply your skills and talents for a good cause as well as learning new skills. It's a great way to meet new people, get involved with your community and make a real difference in the lives of others.
There are many ways our Volunteers can make a difference. We welcome you to take part in:
Working with us to raise awareness
Representing haemochromatosis in your community
Helping out at meetings and events
Responding to enquiries on our InfoLine
Or simply just provide feedback
It is up to you how much you want to get involved.
We also need help from people with special skills such as
Marketing
Social media
Graphic design
Newsletter editing
Event management
Grant writing
Clerical and administrative work
Bookkeeping Information technology and system administration
If you think you can devote a few hours of your spare time we would love to hear from you. See the form below.
HELP OTHERS BY SHARING YOUR STORY
We are also keen to hear individual stories highlighting the challenges and triumphs living with haemochromatosis can bring.
We are looking for people who are willing to tell their stories in the media, our newsletter and at speaking opportunities.
We can help you write your story.
Email your story to feedback@ha.org.au