Buildings and landmarks illuminated red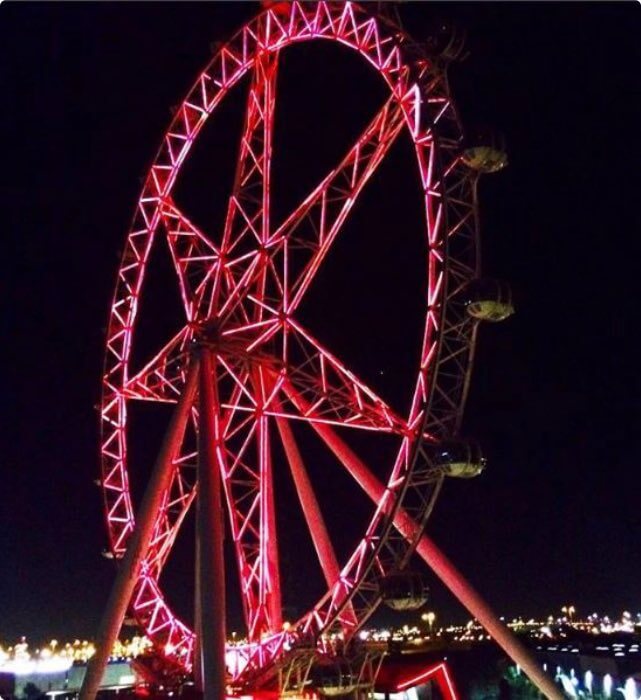 Buildings and landmarks illuminated red
Australia goes red during World Haemochromatosis Week with some of our well-known buildings and landmarks including AAMI Stadium in Melbourne, Brisbane's Story Bridge, Coffs Harbour Big Banana, Queensland Country Bank Stadium in Townsville, the National Carillon, Canberra, Sky Ribbon, Perth and many more lit up red. Find landmarks here.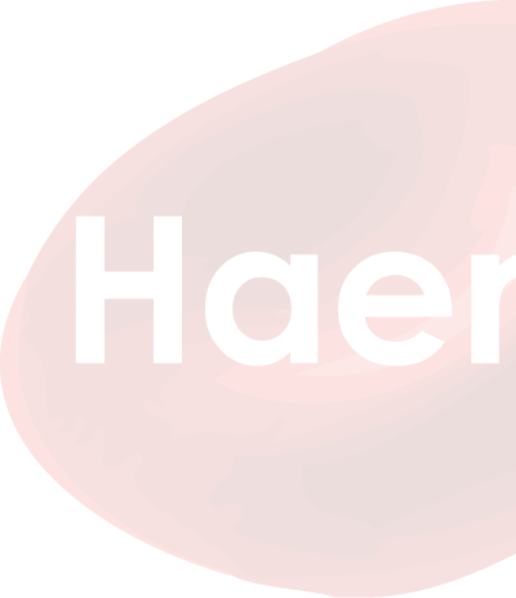 Haemochromatosis Australia is Lightening the Overload with buildings and landmarks shining red during
World Haemochromatosis Week 2023.
Every effort has been made to ensure light up locations and light-up dates are correct, there may however be changes beyond our control, please continue to refer to this page for the most up-to-date information. 
Join in the excitement and visit your local landmark and snap a photo and share on your social media. Please remember to tag us #WHW2023
Victoria
Ballarat, Clock and Fountain (1-7 June)
Bendigo, Conservatory (1-7 June)
Box Hill, Town Hall

(

1-7 June)
Dandenong, Drum Theatre (4-7 June)
Geelong, Catenary Lights (4-6 June)
Kingston Clock Tower (1 June)
Melbourne, AAMI Park, (1-7 June)
Melbourne, Bolte Bridge (1 June)
Melbourne, Fed Square (1 June)
Melbourne, Town Hall (1-7 June)
Shepparton, Monash Tree (1 June)
Shepparton, Mooroopna Water Tower (1 June)
Wodonga, Water Tower (1 June)
Queensland
Ayr, Queen Street Water Fountain (1-5 June)
Brisbane, Breakfast Creek Bridge, Newstead (7 June)
Brisbane, City Hall and King George Square (7 June)
Brisbane Convention and Exhibition Centre (1 June)
Brisbane, The Gabba (1-5 June, 7 June)
Brisbane, Gateway Bridge (1-7 June)
Brisbane, Kurilpa Bridge (7 June)
Brisbane, Reddacliff Place sculptures Donna Marcus: Steam 2006 (7 June)
Brisbane, Story Bridge (7 June)
Brisbane, Suncorp Stadium (7 June)
Brisbane, Tropical Dome

Botanic Gardens Mt Coot-tha (7 June)

Brisbane, Victoria Bridge (7 June)
Brisbane, Wickham Terrace Car Park architectural wall (7 June)
Bundaberg, Walker Street Historic Fig Tree Lights (1-5 June)
Cairns, The Court House Gallery (1-7 June)
Caboolture, Administration Centre (1-7 June)
Gold Coast, Broadbeach sign (2-6 June)
Gold Coast, Isle of Capri Bridge (2-6 June)
Gold Coast, Surfers Paradise sign (2-6 June)
Humpybong, Fountain (1-7 June)
Ipswich, Civic Centre (1-7 June)

Logan, Jacaranda Tower, Brookvale Drive, Underwood (7 June)

Longreach Water Tower (1-7 June)

Maryborough, Town Hall (1-7 June)
Redcliffe, Administration Centre (1-7June)
Rockhampton, Riverbank Heritage Face (1-7 June)
Roma, Bottle Trees, McDowall Street (1-7 June)
Toowoomba, Empire Theatre (2 June)
Toowoomba, The Annex (1-7 June)
Toowoomba, Victoria Street Bridge (1-7 June)
Townsville, Central Park Boardwalk (4-5 June)
Townsville, Flinders Square (1-7 June)
Townsville, George Roberts Bridge (1-7 June)
Townsville, Little Fletcher Bridge (1-7 June)
Townsville, Old Magistrates Court House (1-7 June)
Townsville, Queensland Country Bank Stadium (5 June)
Townsville, Townsville sign (1-7 June)
Townsville, Victoria Bridge (1-7 June)
Townsville, Wharton Reef Lighthouse (4-5 June)
AUSTRALIAN CAPITAL TERRITORY
Canberra, John Gorton Building (1 June)

Canberra, Light Rail stations (1-4 June)
Canberra, Malcolm Fraser Bridge, near the Canberra Airport (1-4 June)

Canberra, National Carillon (1 June)

Canberra, Old Parliament House (1 June)

Canberra, Questacon (4,6-7 June)

Canberra, Royal Australia Mint (1 June)

Canberra, Shine Dome, Academy of Sciences (1-7 June)

Canberra, Telstra Tower (1-7 June)

Canberra, The Canberra Times Fountain (1-4 June)
WESTERN AUSTRALIA
Albany, Town Square (1-7 June)
Albany, Alison Hartman Gardens (1-7 June)

Bunbury, Marlston Hill Lookout (1-7 June)

Bunbury, Koombana Bay Red (1-7 June)

Bunbury, Koombana Bay Foreshore (1-7 June)

Bunbury, Marlston Waterfront (1-7 June)

Bunbury, Guppy Park (1-7 June)

Bunbury, the Navigators at the Koombana Drive roundabout (1-7 June)

Bunbury, Richmond Reserve (1-7 June)

Bunbury, historic Arrol Crane at Jetty Road (1-7 June)

East Perth Power Station (1 and 7 June)

Fremantle, Gatehouse Fremantle Prison (1 June)

Geraldton, Queens Park Theatre (6-7 June)
Kalgoorlie, Eastern Goldfields Community Centre (1-7 June)
Kalgoorlie, William Grundt Memorial Library (1-7 June)

Mandurah, Bridge (1 June)

Manjimup, Brockman Street (1-7 June)
Perth, Adelaide Terrace pedestrian overpass bridge (1-2 June)
Perth, The Bell Tower (1 and 7 June)
Perth, Concert Hall (1-6 June)
Perth, Council House (1 June)

Perth, Elizabeth Quay Bridge (1-7 June)

Perth, Joondalup Drive Bridge (1 June)
Perth, Kings Park Fraser Avenue tree lights (1 June)
Perth, Matagarup Bridge (1 June)
Perth, Mount Street Bridge (1 June)
Perth, Northbridge Tunnel (1 June)
Perth, Optus Stadium (1 June)
Perth, QVI Ring of Confidence (1 June)

Perth, Sky Ribbon Bridge (1 June)

Perth, Trafalgar Bridge (1-2 June)
Perth, Yagan Square (1-7 June)
Rockingham, foreshore (1-7 June)
NEW SOUTH WALES
Coffs Harbour, Big Banana (1 June)

Goulburn Soldiers Club (1-7 June)

Goulburn Visitor Information Centre (1-7 June)

Griffith, Nancy Blumer Monument (1-7June)
Lake Macquarie, MAP mima (1-7 June)

Newcastle, Clock Tower (1 June)

Sydney, Accor Stadium (2 and 5 June)
Sydney Olympic Park Boomerang Tower (2 and 5 June)
Sydney Olympic Park Novotel, Pullman and Ibis Hotels (2 and 5 June)
Sydney Olympic Park Opal Tower (2 and 5 June)
Sydney Olympic Park Station (2 and 5 June)
Sydney Olympic Park Yulang festoon lights (2 and 5 June)

Sydney Olympic Plaza Lighting Towers (2 and 5 June)

Sydney, WestConnex M8 St Peters Interchange (7 June) will be orange 
Tumbi Umbi, Mingara Recreation Club (1-7 June)
Tweed Heads, Twin Towns Club and Resort screen (1-7 June)
TASMANIA
Burnie, Council Offices (1-7 June)

Devonport, paranaple convention centre (1-7 June) when not in use
Hobart, Tasman Bridge (1-7 June)
Launceston Town Hall (1-7 June)
Waratah Wynyard Municipal Services Building (1-7 June)
SOUTH AUSTRALIA
Adelaide Festival Centre, singular gesture (4-8 June)
Adelaide Oval (4 June)
Adelaide, Parliament House (1 June)

Adelaide River Footbridge (4 June)

Adelaide, SAHMRI South Australian Health and Research Institute (6 June)

Adelaide SA Power Networks Billboard 1 Anzac Highway Keswick (1–7 June)

Unley, City of Unley Town Hall (3-6 June)
NORTHERN TERRITORY
Palmerston, Francis Drive Light Pole (1-7 June)

Palmerston, Water Tower (1-7 June)
overseas
Canada: Toronto, CN Tower; Edmonton, High Level Bridge
Hungary: Budapest, Danube Arena (1-7 June); Budapest, Müpa Palace of Arts (2 June)
Ireland: Dublin Convention Centre; Fingal Town Hall; Cork City Hall; Limerick Council Offices; Galway City Hall; Sligo City Hall; Donegal Public Services Centre and Kerry County Council Buildings, Tralee; Princes Quay and Ashe Memorial Hall Building, Tralee; Killarney Town Hall and Kenmare Courthouse Building, Kenmare, Co. Kerry

New Zealand: Auckland, Eden Park (3 June); Christchurch, Art Gallery and Facade (1-7 June); Invercargill, Queen's Park gates, fountain and rotunda (1-7 June)
Norway: Verket Scene, Moss; Old trees in front of old fire station, Moss
Portugal: Viana do Castelo, Museu do Traje de Viana do Castelo (1-7 June)
Spain: Madrid, Fuente de Cibeles (3 June) plus 33 municipalities will illuminate 49 locations including town halls, palaces, castles, squares, sculptures and fountains (3 June)
United Kingdom: Dundee, Caird Hall (1-7 June); Ormskirk, Clock Tower (1-7 June); Skelmersdale, "Cube";  Swansea, Guild Hall (1-7 June)
USA: Ohio, Cleveland, Terminal Tower (4 June); Massachusetts, Boston, TG Garden Stadium (6 June)
LIGHTEN THE OVERLOAD GALLERY